Roll over image to zoom in
Description
Corn sterilization bulb can be used in many areas...

Product use: for sterilization and disinfection, wide pressure type, suitable for various regions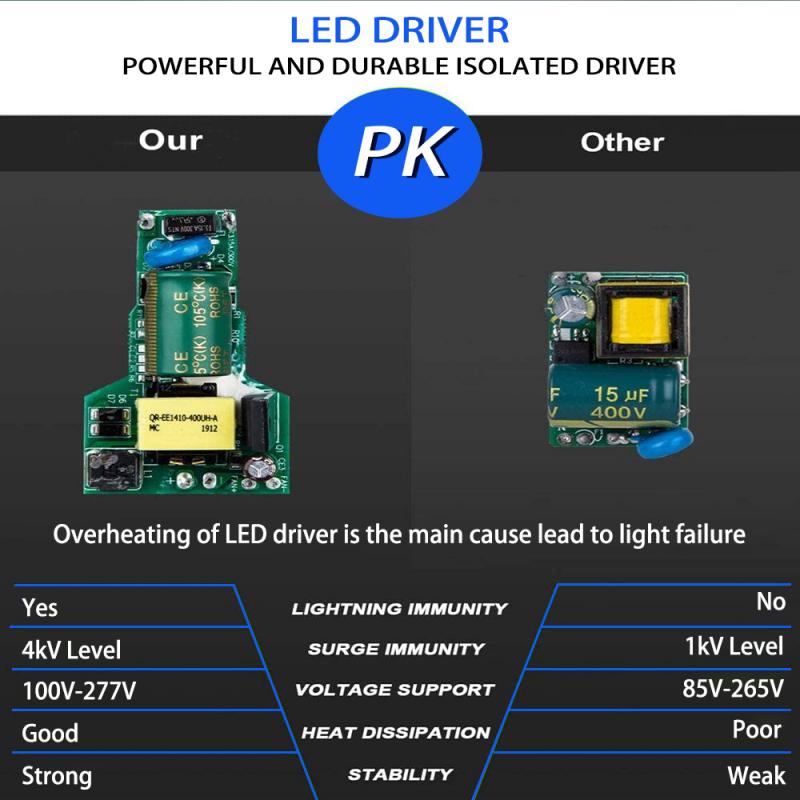 Product material: aluminum + ABS + LED bulb
Base interface: E26 / E27 universal
Product power: 60W,110W
Lamp bead model: 2835 * 168PCS
Wavelength: 390NM
Product size: 60 * 195MM
Product weight: lamp 0.26Kg

HOW TO USE:
- Goods surface: (5 minutes once). Put goods within 4 ft of the light, such as cups, bottles, toothbrushes, shaver, cell phones, keyboards, clothes ...
- Small space: (5 minutes once). ≤ 50 sq.ft. as shoe cabinet, drawer, toy box, wardrobe.
- Small room: (15 minutes once). ≤ 200 sq.ft. such as dog / chicken house, toilet, storage room.
- Larger room: (15-60 minutes once). ≤ 400 sq.ft. kitchen, living room, bedroom ...
The Warning when using this bulb:

1. Because the UV-C ray will hurt eyes and skin, so please do n't look at the working bulb.
2. People/pet/plant can't be exposed to the UVC light, must left room when lampwork
Payment & Security
Your payment information is processed securely. We do not store credit card details nor have access to your credit card information.